Great-sounding Electronic and Acoustic Drums
Songwriters and beat-makers alike will find countless uses for Steinberg's Groove Agent 5. Brimming with exciting new features, including a high-quality acoustic kit, additional electronic kits, new MIDI Styles, and more, this virtual drum instrument is an inspiring rhythmic composition tool for producers of every genre. You also get powerful jamming, beat editing, sampling, and sound design capabilities. For great-sounding electronic and acoustic drums, look no further than Groove Agent 5.
Groove Agent 5 requires a Steinberg eLicenser Key (not included). 
What's New in Groove Agent 5?
Loads of exciting new features make version 5 the most powerful Groove Agent ever.
New Acoustic Drums — Dubbed "The Kit," Groove Agent's new acoustic drums include a Pearl kick and snare, four Yamaha Maple Custom toms, four Zildjian cymbals, an Istanbul ride, and Paiste splash cymbals. Everything was recorded at Berlin's Teldex Studios, using a killer classic reverb chamber, along with top-shelf mics and outboard gear. The Kit includes 47 articulations, five round robins, and up to 20 velocities.
30+ New Kits for Electronic Artists — Groove Agent is jam-packed with new kits created by top electronic artists including Rawtekk, Audeka, zKlang, Joe Ford, and others. Craft killer beats with loads of electronic drum sounds, as well as bass samples, small melody parts, miscellaneous hits, and other inspiring noises.
20 New Styles for Songwriters — Composers and songwriters have a lot to be thankful for. Groove Agent now includes 20 new MIDI Styles for songwriters, with intro, outro, fills, and various complexities. Nearly every genre is covered — rock, progressive rock, blues-rock, alternative rock, indie, funk, soul, jazz, crossover, reggae — they're all in there. Every style was played by a pro drummer and mixed exclusively for The Kit.
Sound Design with Decompose — Groove Agent's Decompose function enables you to separate a sample into tonal and noise components. You can then drag and drop each part onto Groove Agent's pads to layer your drums. Combine a fat 808 kick tone with the noise of a 909 snare, or an electronic snare with the noise of an acoustic hi-hat — there's a whole universe of possibilities here. It's a sound designer's dream come true!
Pitch Shift Your Samples — Creating exciting new drum sounds is easy with Groove Agent, thanks to its pitch-shifting function. EDM producers can use it to create drops and build ups or to pitch shift pre-recorded drums. You can also combine it with Decompose, modulating the pitch and noise of a sample separately to create truly unique drum sounds.
Live Sampling — Record sounds directly to Groove Agent, manipulate them, and build your own custom kits. Sample old records, analog drum synthesizers, instruments loops, acoustic kits — any sound at all — and transform them into unique hits, loops, and one-shots.
And More!
Filter Content by Instrument
1-click Loading of Styles and MIDI
New Auto Complexity Mode
Revised Pitch Envelope
Solo Per Layer
32 Plug-in Outputs
Drag and Drop Samples on Pads
Improved Style Player
New Modern User Interface
Sample View in Envelope Editors
Style Player for Beat Agent
32 Velocity Layers
Drag and Drop to Cubase
Pre-listening Pads and Styles
Selectable Auto Fills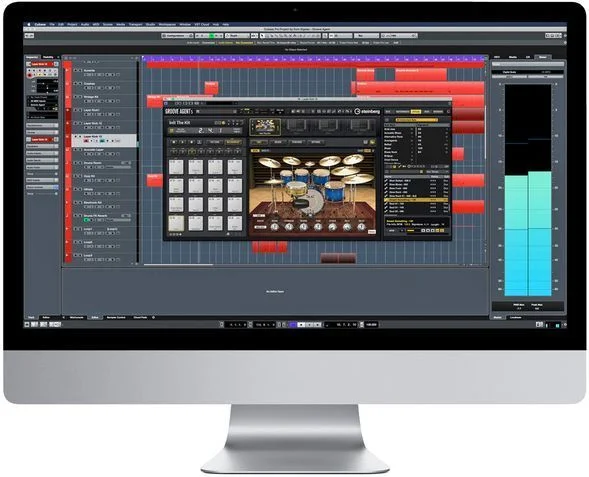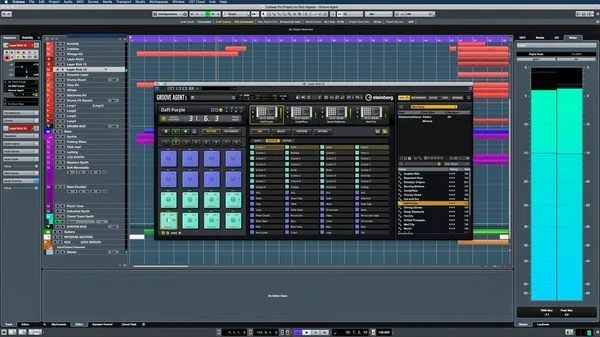 Layer up to four drum kits
With Groove Agent, you can layer up to four drum kits. You get three different rhythm modules: Acoustic, Beat, and Percussion Agents, which you load into four slots. You can layer each Agent with any of the others to develop your own one-of-a-kind drum sounds.
1,000+ MIDI grooves played by top drummers
Any songwriter here at Sweetwater will tell you: the groove is the backbone of your song. That's why Groove Agent comes loaded with more than 1,000 MIDI grooves. Each groove was played by a professional drummer and mixed by Steinberg's expert engineers. Once you've found the right part, you can either export it to your DAW or manipulate it in Groove Agent's style player.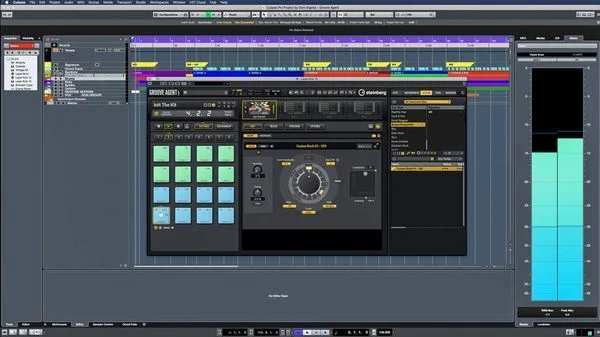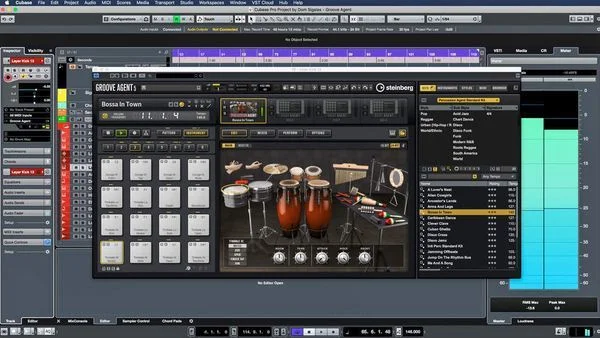 Loads of percussion instruments
Groove Agent's massive array of percussive loops and instruments is a great way to add organic energy to your compositions. Bongos, congas, shakers, chimes, claps, and more — there's plenty to choose from. Groove Agent's percussion instruments are ideal for songwriter backing, embellishing your arrangements, and creating hybrid musical styles.
A multifaceted rhythmic tool
You can do almost anything with Groove Agent 5. Craft fat-sounding beats using drum samples from top electronic producers. Build inspired songs around high-quality acoustic drums. Assemble engaging backing tracks for practice, improvising, and sketching ideas. Beyond that, Groove Agent 5's built-in pattern editor enables you to create complex rhythms with perfect, nailed-to-the-grid timing. You can also use this virtual drum instrument as a live sampler and for creative sound design.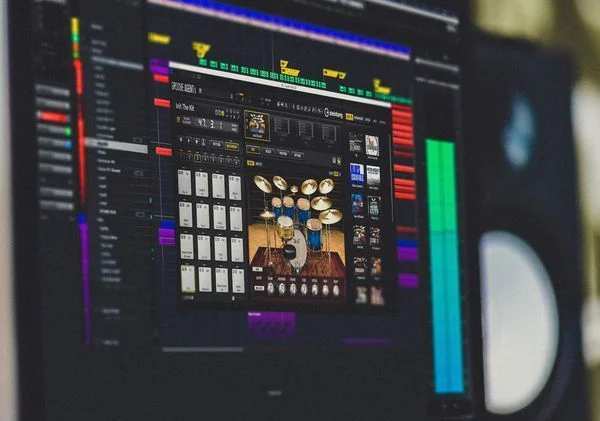 Features:
Multifaceted virtual drum instrument with electric and acoustic sounds
High-quality acoustic kit recorded at Berlin's Teldex Studios
130+ electronic kits for EDM, trap, future bass, and more
1,000+ MIDI grooves supply the backbone for your productions
Discompose function separates a sample into tonal and noise components
Live sampling enables you to record sounds, manipulate them, and built custom kits
Pitch-shifting function allows you to create exciting new drum sounds
Layer up to 4 drum kits to create one-of-a-kind drum sounds
Percussive loops and instruments add organic energy to your compositions
Jam mode creates immediate backing tracks for practice, improvising, and sketching ideas
Pattern editor creates complex rhythms with perfect, nailed-to-the-grid timing